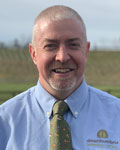 Simon Caple MA VetMB BSc(Hons) MRCVS
Small Animal Clinical Director
Simon graduated in 2000 from Cambridge University and worked in mixed practice before joining the practice in 2002 and is the small animal clinical director for Alnorthumbria Vets. Simon is particularly interested in dermatology, orthopaedics and osteoarthritis and in addition to his small animal work, he heads up the gamebird and poultry service offered by the practice. He also runs a small holding in his spare time.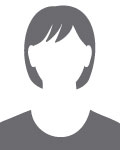 Eilidh Batchelor BVMS MRCVS
Eilidh grew up in Northumberland and saw practice with Alnorthumbria as a student. She graduated from the University of Glasgow in 2018 and joined the team that July. Eilidh enjoys all aspects of small animal veterinary work and can be mainly found working out of the Alnwick branch. Outside of work she enjoys swimming, baking and exploring the area with the family collie dog.
Fiona Brown BVM&S MRCVS
Fiona attended school in Alnwick and graduated from the University of Edinburgh in 1994. She spent five years working in a mixed, mainly small animal practice in Bishop Auckland then joined the Ponteland branch of the Aln Veterinary Group in 1999. She enjoys all aspects of small animal general medicine and surgery. Outside of work Fiona breeds pedigree Suffolk sheep and rare and minority breeds of poultry.
Pam Brown BVetMed MRCVS
Senior Veterinary Surgeon
Originally from the Scottish Borders, Pam came to see practice here at Hampden and Simonside Vets in 2003 and hasn't left since! She graduated in 2005 and worked as a mixed vet, migrating to the Wooler practice in 2007. Since returning from maternity leave this year, Pam now does mainly farm work on a part-time basis. Being married to a beef and sheep farmer in Wooler means she probably won't be moving far. Pam is also involved in organising most of our farm vet and farmer meetings.

She is a member of the Sheep Vet Society and the Goat Vet Society and is a BVD Accredited Advisor. Outside of work, Pam helps out on the farm, and loves endurance sports such as swimming, cycling and running and in 2011 she walked from John O'Groats to Lands End during her sabbatical away from the practice.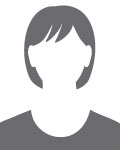 Philippa Daniel BVM BVS MRCVS
Veterinary Surgeon
Philippa studied at Nottingham University and graduated in 2017. Her first job was in North Yorkshire in a mixed practice, treating all creatures 'great and small', taking on the majority of the practices horse work. Philippa moved back to Northumberland where she's from, joining Alnorthumbria Veterinary Group in August 2019 to focus on small animal and equine practice. She enjoys a variety of work but is particularly interested in equine medicine, competitions and small animal surgery. In her spare time she is usually walking dogs or going on a cycling adventure.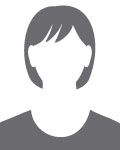 Sophia Chinn BVetMed MRCVS
Sophia graduated from The Royal Veterinary College and spent six years in mixed practice in Hertfordshire and Kent/Sussex. After a year working and travelling in Australia and South America she returned to her home to join Alnorthumbria vets in 2007. She works with small animals and has a broad experience in all aspects of small animal medicine and surgery. She is particularly interested in internal medicine, diagnostic imaging (ultrasonography, radiography and endoscopy) and the management of chronic pain. Sophia has completed the Western Veterinary Acupuncture course and performs acupuncture on small animals and horses. Outside of work Sophia has three small children which keep her very busy with various sporting activities and Pony Club. She enjoys walking and running with her Border Terrier Bertie, riding and skiing.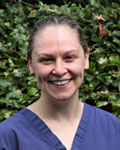 Amy Cotter BVM&S MRCVS
Amy graduated from Edinburgh University in 2011, having also grown up there it was time for a change after University and she moved up to Dingwall in Ross-shire to work in mixed practice for two years. A move to Swindon in 2013 saw her move to small animal only practice. She joined Alnorthumbria in 2014 where she was originally based in Morpeth but has since moved up to the Alnwick branch. Amy enjoys all aspects of small animal medicine and surgery but has particular interests in cardiology and soft tissue surgery. Outside of work she enjoys dog walking with her Border Terrier, Finn and travelling as much as she can.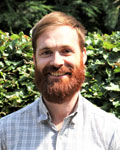 Richard Cuthbert BVSc PGcertSAS MRCVS
Richard grew up in Belsay and attended school in Ponteland, before qualifying in 2008 at the University of Liverpool. He then spent seven years working in the Yorkshire Dales as a mixed practitioner, a calving season in New Zealand, and returned to Northumberland in 2016. He currently enjoys farm and small animal work, and has a Post Graduate Certificate in Advanced Small Animal Surgery. Richard is a member of the British Cattle Veterinary Association, the British Small Animal Veterinary Association and a BVD Accredited Advisor.

Outside of work, interests include skiing, hiking, and home brewing.
Gayle MacDonald
Gayle graduated from Edinburgh University in 2012 and initially worked in Newcastle. She moved back to her home town in central Scotland in 2014 but has been back in Northumberland since 2016. She has always worked in small animal practice and joined the Morpeth branch of Alnorthumbria in November 2018. In work she particularly enjoys treating elderly animals and is interested in pain management and the investigation of medical cases - she is beginning a certificate in Advanced Veterinary Practice this year. Outside of work she enjoys walking in Northumberland with her crazy beagle Hamish, meeting up with friends and travelling when possible.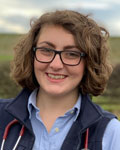 Jodie McLean BVMS MRCVS
Jodie graduated from the University of Glasgow in 2016. She spent her first two years in mixed practice in North Yorkshire before becoming part of the team here, at Alnorthumbria Veterinary Group. She is interested in all aspects of being a mixed vet, and works mainly from our Wooler branch. Outside of work, Jodie enjoys cooking and baking for her friends, as well as exploring the beautiful countryside that Northumberland has to offer!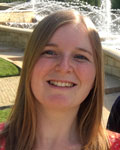 Daisy Rankin BSc (Hons) BVetMed MRCVS
Daisy is originally from Bath and decided to become a vet after spending a lot of her childhood on a small holding in West Cornwall where she discovered her love for all animals great or small. She graduated in 2019 and came straight to Alnorthumbria to work in mixed practice. In her spare time, Daisy enjoys playing netball, horse riding, and long walks. She has been getting to know Northumberland and loves exploring new places on her days off.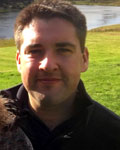 Jonny Reid BSc (Hons) BVetMed MRCVS
Jonny is originally from Jarrow but spent a lot of his teenage years working on a hill farm near Hexham, which was part of the motivation for him becoming a vet. He has particular interests in surgery and reproductive health in cattle and sheep. Outside of work Jonny enjoys running, tinkering with anything mechanical, drinking coffee and clay pigeon shooting (although slightly out of practice currently!). Jonny graduated in 2019 and joined the team at Alnorthumbria immediately as a mixed practice vet.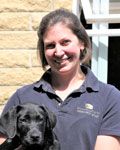 Claire Riddell BVM&S CertAVP MRCVS
Senior Veterinary Surgeon
Claire qualified from Edinburgh University in 2004, and has worked for the practice ever since. Working out of the Alnwick branch, she does a mix of farm and small animal work and enjoys all aspects of mixed practice. Her areas of particular interest are sheep medicine and small animal medicine. She achieved a Certificate in Advanced Veterinary Practice (Cert AVP) in January 2019. She has completed a foundation course in Western Veterinary Acupuncture, which she uses to treat both small and farm animals.

Out of work, Claire enjoys running in the hills, skiing, walking her dogs, and cooking. Repeated attempts to improve her garden are thwarted by a lack of time and skill!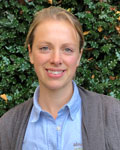 Lucy Robertson BVM&S MRCVS
Lucy graduated from Edinburgh University in June 2007 and joined Alnorthumbria as a small animal vet in December 2009. Lucy is based at our Wagonway Road surgery in Alnwick and has a particular interest in small animal soft tissue surgery. In her spare time she enjoys open water swimming, dabbling in short distance triathlons, walking her dog and eating out. She is married with two children.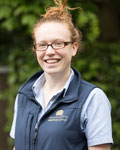 Katie Wynne BVM&S MRCVS
Katie graduated from Edinburgh University in 2015 and worked down in East Yorkshire as a mixed vet for one year. Being from Newcastle originally she wanted to move back to the area so has been with us ever since. Katie is normally based at the Morpeth hospital or over at our Rothbury branch. Having recently bought a house in Northumberland most of her spare time is spent exploring the area with her rescue dog, Heidi.