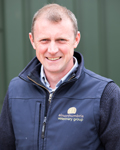 Stephen Bradley BVMS Cert EP MRCVS
Senior Clinical Director
Stephen grew up on a suckler cow and sheep farm in Northern Ireland. He graduated from Glasgow university in 1999, coming to Northumberland in 2003. Stephen is interested in cattle and sheep fertility, enjoys surgery, post mortems and health planning. Outside work he has his own sheep flock, a few heifers and three children.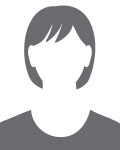 Andrew Sawyer BVSc MRCVS
Farm Clinical Director
Originally from an East Yorkshire farming family, Andrew moved to Alnwick in 1989 via Bristol University and a job in Zimbabwe. He joined the partnership at the merger of Hampden and Simonside Veterinary practices in 1991. Since then his work has been almost totally with farmstock and is a founder member of The North Northumberland Suckler cow discussion group. He has a particular interest in disease prevention and fertility. He also participates in vaccine trial work.

Andrew is a member of the British Cattle Veterinary Association and a BVD Accredited Advisor and Johne's Eradication Plan Advisor.
Pam Brown BVetMed MRCVS
Senior Veterinary Surgeon
Originally from the Scottish Borders, Pam came to see practice here at Hampden and Simonside Vets in 2003 and hasn't left since! She graduated in 2005 and has worked as a mixed vet since, migrating to the Wooler practice in 2007 where she does mainly small and farm animal duties. Now married to a beef and sheep farmer in Wooler she probably won't be moving far. Pam is also involved in organising most of our farm vet and farmer meetings.

She is a member of the Sheep Vet Society and the Goat Vet Society and is a BVD Accredited Advisor. Outside of work, Pam helps out on the farm, and loves endurance sports – swimming, cycling, running etc and in 2011 she walked from John O'Groats to Lands End during her sabbatical away from the practice.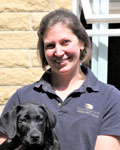 Claire Riddell BVM&S CertAVP MRCVS
Senior Veterinary Surgeon
Claire qualified from Edinburgh University in 2004, and has worked for the practice ever since. Working out of the Alnwick branch, she does a mix of farm and small animal work and enjoys all aspects of mixed practice. Her areas of particular interest are sheep medicine and small animal medicine. She achieved a Certificate in Advanced Veterinary Practice (Cert AVP) in January 2019. She has completed a foundation course in Western Veterinary Acupuncture, which she uses to treat both small and farm animals.

Out of work, Claire enjoys running in the hills, skiing, walking her dogs, and cooking. Repeated attempts to improve her garden are thwarted by a lack of time and skill!
John Macfarlane BVM&S MRCVS
Senior Veterinary Surgeon – currently on sabbatical until summer 2020
John is the son of a third generation dairy farmer and was brought up on a 165 acre rented dairy farm in Perthshire. Having started milking cows at four years of age, it was, perhaps, inevitable that livestock would feature in his future. John qualified from the Dick Vet in Edinburgh in 1984, came straight to Alnwick to work for Curry, Clark, Malone and Young in 1984, and was invited to join the partnership in 1988. He developed a broad interest in mixed practice and still enjoys treating companion animals and horses as well farm species. His areas of responsibility are medicines, finance and the Wagonway Road Alnwick branch. John's input to veterinary politics/business includes BVA council, North of England Veterinary Association council, Society of Practicing Veterinary Surgeons council and XL Vets founder director. In all of these forums John tries to represent the interests of his farm clients. He has published articles for British Cattle Veterinary Association and the BVA's educational journal as well as the occasional article in the farming press. Away from work, time is spent on the hill, on the sea or on his bike.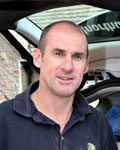 Steven Carragher BSc BVM&S MRCVS Cert.BCP
Senior Veterinary Surgeon - Farm
Steve first came to the practice, then known as Hampden & Simonside in 1995 as an Edinburgh student and now concentrates on farm work at the Wooler branch. His main veterinary interests are in herd and flock health and productivity. He has a special interest in bull and ram fertility, spending a lot of his time evaluating bulls and tups for fertility before the breeding season. Steve holds a European Certificate in Beef Cattle Production and is a member of the British Cattle Veterinary Association. Steve and his wife Fiona, who also works as a vet with us, have two children.

Outside of work he competes in triathlon and has a passion for windsurfing, kitesurfing and surfing.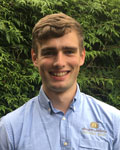 Iain Brady BVSc MRCVS
Hailing from a dairy and beef farm just outside Nobber in County Meath, Ireland, Iain started at Alnorthumbria Vets after graduating from University of Liverpool in 2018. he currently works between our Wooler and Alnwick branches, as a mixed animal vet with particular interests in large animal and dairy work. When not at work, Iain enjoys exploring the Northumbrian countryside, from coast to hills. As part of a local rugby team in Alnwick, as well as training for triathlons, he is a keen athlete when time allows!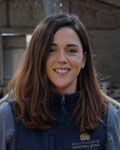 Anna Bruguera MRCVS
Anna graduated in 2013 from the Autonomous University of Barcelona. In early 2014 she moved to Ireland and spent six months working in mixed practice, but she soon realised that farm was her main interest. Later that year she moved to Scotland to complete a two-year farm animal internship at the University of Glasgow's Scottish Centre for Production Animal Health and Food Safety (SCPAHFS), combined with a Master's Degree in animal disease surveillance and BVD. In October 2017 she joined the Alnorthumbria team. Anna is based at the Rothbury branch and works mainly with farm animals, but is also helping with small animal consultations.

Anna is a member of the British Cattle Veterinary Association, the British Deer Veterinary Association and is a BVD Accredited Advisor. In her spare time she enjoys surfing, cycling, photography and spending time outdoors exploring Northumberland.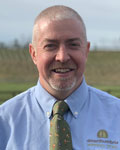 Simon Caple MA VetMB BSc(Hons) MRCVS
Simon joined Hampden & Simonside Vets in 2002 and was previously involved in gamebird work for Hy-Fly Hatchery, Lancs. Since 2002 he has spent most of his time developing the small animal facilities at Alnwick and Morpeth but also enjoys occasional farm visits. Since the retirement of Jo Gidlow, Simon Caple has taken over the main responsibility for game birds in the group.
Richard Cuthbert BVSc PGcertSAS MRCVS
Richard grew up in Belsay and attended school in Ponteland, before qualifying in 2008 at the University of Liverpool. He then spent seven years working in the Yorkshire Dales as a mixed practitioner, a calving season in New Zealand, and returned to Northumberland in 2016. He currently enjoys farm and small animal work, and has a Post Graduate Certificate in Advanced Small Animal Surgery. Richard is a member of the British Cattle Veterinary Association, the British Small Animal Veterinary Association and a BVD Accredited Advisor.

Outside of work, interests include skiing, hiking, and home brewing.
Max Ling BVMS MRCVS
Max joined Alnorthumbria in September 2016 after spending a year in Tipperary, Ireland working as an intern in a large equine referral hospital which specialised in racehorses and performance horses. Max graduated from the University of Glasgow in 2015 and now works as a mixed vet concentrating on farm and equine work. His main interests include lameness, surgery and anaesthesia. Max is also an FEI treating veterinarian and enjoys working at local FEI events throughout the summer. Max is a member of the British Equine Veterinary Association.

Originally from the area he spends the majority of his time on the Northumberland coast or away in his campervan where tries to kitesurf, surf and ski whenever he can.
Jodie McLean BVMS MRCVS
Jodie graduated from the University of Glasgow in 2016. She spent her first two years in mixed practice in North Yorkshire before becoming part of the team here, at Alnorthumbria Veterinary Group. She is interested in all aspects of being a mixed vet, and works mainly from our Wooler branch. Outside of work, Jodie enjoys cooking and baking for her friends, as well as exploring the beautiful countryside that Northumberland has to offer!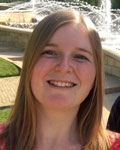 Daisy Rankin BVetMed MRCVS
Daisy is originally from Bath and decided to become a vet after spending a lot of her childhood on a small holding in West Cornwall where she discovered her love for all animals great or small. She graduated in 2019 and came straight to Alnorthumbria to work in mixed practice. In her spare time, Daisy enjoys playing netball, horse riding, and long walks. She has been getting to know Northumberland after lambing here for the past five years and is looking forward to exploring new places on her days off.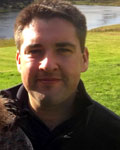 Jonny Reid (Hons) BVetMed MRCVS
Jonny is originally from Jarrow but spent a lot of his teenage years working on a hill farm near Hexham, which was part of the motivation for him becoming a vet. He has particular interests in surgery and reproductive health in cattle and sheep. Outside of work Jonny enjoys running, tinkering with anything mechanical, drinking coffee and clay pigeon shooting (although slightly out of practice currently!). Jonny graduated in 2019 and joined the team at Alnorthumbria immediately as a mixed practice vet.