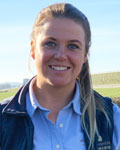 Lauren Lyon
Branch Administrator - Morpeth
After graduating from university with a degree in drama, Lauren joined Alnorthumbria as a trainee veterinary nurse in 2010. Since then Lauren made the move away from nursing down to our Ashington branch when it opened in 2012. She now heads the team as branch administrator at our Morpeth small animal branch and is enjoying the new challenges of her role. Outside of work Lauren enjoys spending time with her young family, dog Roxy, rabbit Mr Bojangles and pony Bambi. She also enjoys taking rescued birds home from work to surprise her very patient husband.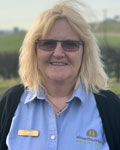 Julie Potts
Receptionist - Morpeth
Julie Potts has worked for Alnorthumbria since 2011 as a receptionist. Before she came to Alnorthumbria she spent 25 years working with horses whether it was hunters, point to pointers, eventers or in a riding school. Over the years she got married and had two sons. After that she worked with cats and dogs at a cattery, grooming parlour and boarding kennels for five to six years. In her spare time she likes to watch racing, national hunt or point to point not forgetting shopping and of course holidays in the sun.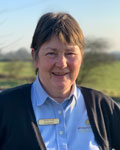 Janice Scott
Receptionist - Morpeth
Janice has worked for Alnorthumbria Veterinary Group since 2009. Janice had worked with horses, her first love, most of her life until deciding a career change for something less energetic, and her second love of dogs, cats and all small animals came in the way of working for Alnorthumbria as a receptionist. She also has a love for working with sheep and training her dog as she would love to have a go at trialling if good enough - Janice not the dog!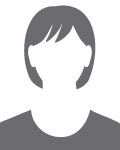 Barbara Buglass
Branch Administrator – Morpeth Equine
After a long career in television production Barbara joined Alnorthumbria in 2009 at Ponteland before transferring to Fairmoor Equine Clinic, Morpeth when it opened in 2011.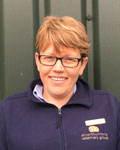 Joy Carr
Receptionist - Morpeth Equine
Joy joined Alnorthumbria in 2015 as part of the farm and small animal team at Rothbury. After a short break she can back to join the Equine team in Morpeth. Her background is in equine and farming and is enjoying being part of the Equine team. Joy has a horse, two cats and a dog and loves socialising with friends and enjoying the outdoors.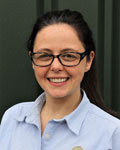 Lindsey Carter
Receptionist - Morpeth Equine
Lindsey has worked for Alnorthumbria since November 2015 and works on reception at the equine branch. Before joining Alnorthumbria she worked for ODEON Cinemas as an administrator.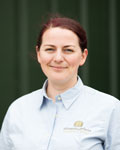 Anna Sargent
Receptionist - Morpeth Equine
Anna has been part of the equine team since 2016, She grew up with horses and enjoyed competing, she is originally from North Yorkshire and moved to Newcastle for her degree and now lives in Northumberland, where she loves the beach and the beautiful countryside. She spends lots of time with her three dogs and loves photography.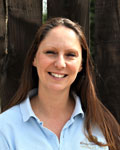 Sarah Baston
Receptionist - Amble
Sarah started back in 1996 as a small animal receptionist at the Wagonway Road branch of Aln Veterinary Group, prior to the merger with Northumbria vets. A few years later, a move across saw Sarah working on the farm and equine desk. A move to the Amble surgery on return from maternity leave and then after a short stint as a 'stay at home mum' to two children she returned to a part-time position at the Fairmoor branch at Morpeth. In 2011 Sarah moved back to the Amble surgery where she's happily been ever since. Outside of work Sarah enjoys camping, walking, keeping fit and generally being out and about with her two children and Cocker Spaniel, Reuben. Also at home are two cats, Milly and Biscuit.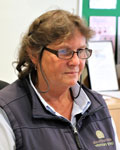 Karen Plastow
Branch Administrator - Alnwick
Karen joined Northumbria Vets in January 2006. Karen came home to Northumberland after spending many years at Battersea Cats and Dogs home, Old Windsor Branch where she held the position of senior receptionist.