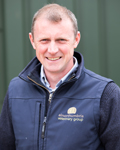 Stephen Bradley BVMS Cert EP MRCVS
Senior Clinical Director
Stephen qualified from Glasgow University in 1999. He worked for four years in mixed practice in Durham before moving to Alnorthumbria to concentrate on equine work in the Ponteland and Morpeth area. Stephen obtained the Royal College of Veterinary Surgeons Certificate in Equine Practice in 2010 and became an Advanced Practitioner in 2012. He is particularly interested in breeding including AI, also dentistry, lameness and equine emergency management. He has completed the racecourse casualty management course and the Safer Horse Rescue course in conjunction with the emergency services. He enjoys providing veterinary cover at Newcastle racecourse, point to points and other local events. He is a Riding Establishments Inspector for the local authorities. Outside work Stephen's hobbies include cycling, running, swimming and triathlons.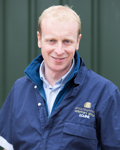 Edward Chinn BVetMed CertEP MRCVS
Equine Clinical Director
Edward qualified from the Royal Veterinary College, London in 2001 and worked in mixed practice with an equine bias in East Sussex for five years. After a year working and travelling in Australia and South America he joined Alnorthumbria Vets in 2007. Edward attained the certificate in Equine Practice in 2009, he became a partner in 2012 and Equine Clinical director in 2015. He is especially interested in equine dentistry, lameness investigations, wound management and surgery. He is on the veterinary panel for both Newcastle and Kelso Racecourses and also works at local point-to-points and events. Edward grew up on a Herefordshire farm where he enjoyed hunting and working with home-bred point-to-pointers.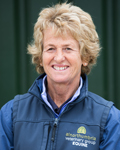 Lesley Barwise-Munro BSc BVM&S CertEP (Equine Practice) MRCVS
Senior Veterinary Surgeon
Lesley graduated from The Royal Dick School of Veterinary Studies in 1986 and has worked at Alnorthumbria ever since. In 1992 she completed her RCVS Certificate in Equine Practice. Lesley joined BEVA Council in 1998 and was elected as President in 2005. Her work during her time on BEVA council was recognised by presentation of The BEVA Equine Welfare Award by HRH the Princess Royal in 2006. Lesley is currently Honorary Vice President of The National Equine Welfare. Lesley is senior veterinary surgeon for Newcastle Racecourse and also carries out local point-to-point duties. Lesley was an equine vet at the Olympics at Greenwich Park in 2012 and at Rio in 2016. In 2014 Lesley became an official veterinarian for FEI competitions. Outside of work Lesley enjoys hunting and skiing when time allows.
Francesca Worsman BVM&S MScR(Dist.) DipECEIM EBVS®MRCVS
European Specialist in Equine Internal Medicine
Francesca graduated from the University of Edinburgh over ten years ago and has since worked all around the world including a very busy season in Kentucky and two stints in New Zealand (she was a locum here in 2020).

Francesca completed her Equine internal medicine specialist residency training back at Edinburgh and at the same time was awarded a Masters by Research (with distinction) in real-time three-dimensional echocardiography of the equine left atrium (Thoroughbred racehorses).

She is genuinely interested in all aspects of internal medicine, especially cardiology, neonatology, ophthalmology and gastrointestinal disorders.
Alice Barker BVSc MRCVS
Originally from North Yorkshire, Alice grew up eventing horses. She was reserve for the FEI British Pony Event Team in 2011 and went on to represent GB at Haras Du Pin, 2012 in a young rider squad. This inspired her to go on to study veterinary science and graduated from University of Liverpool in 2018. She then completed an internship at Vet Associates Equine Hospital in New Zealand during 2019 where she developed an interest in stud medicine and diagnostic imaging.
Following her internship she travelled in Japan and motorbiked through Vietnam, before starting work at an ambulatory equine practice up in Inverness for 3 months. Alice is excited to start at Alnorthumbria and get to know the clients and area. Outside of work she is often walking her cocker spaniel puppy Nova and plays Lacrosse.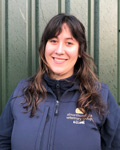 Nerea Carazo MRCVS
Veterinary Surgeon
Nerea graduated from the University of Zaragoza, Spain in 2017 and joined us in November 2019. After graduating she moved to Ireland where she completed an internship at Lisadell Equine Hospital, where she developed interest in lameness, diagnostic imaging and anaesthesia. After that, she worked in Lincolnshire in a first opinion practice doing mostly ambulatory work. She is enrolled with the University of Liverpool to get her certificate in advance veterinary practice, focusing on lameness and diagnostic imaging. Nerea loves horse riding. She started riding at the age of nine, mainly doing dressage and enjoying long hacks in the countryside. Nerea spends most of her free time with her rescue dog Patch - you may see him on her visits as he's become her little helper.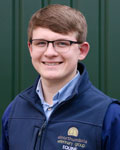 Ewan Macaulay BVMedSci BVM BVS MRCVS
Veterinary Surgeon
Ewan has lived in Northumberland all his life, growing up competing and hunting horses. He graduated from the University of Nottingham in 2018 and started work at Alnorthumbria Veterinary Group in July 2018, doing solely equine work. Ewan enjoys all aspects of equine veterinary medicine, with particular interests in internal medicine and pain management. He is also an FEI permitted treating veterinarian. Outside of work Ewan spends most of his time outdoors on his horses or trying to tire out his two dogs Nyla and Copper, who you may see (or hear!) on visits from time to time.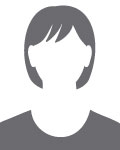 Helen Jeffery MRCVS
Veterinary Surgeon
Helen joined us in August 2021 after working in West Yorkshire for the past 3 years. She studied at the University of Edinburgh and completed an internship at Hird and Partners Equine Hospital after she graduated in 2018. Helen enjoys all aspects of equine practice, particularly soft tissue surgery and reproduction, after spending time in Belgium working at an embryo transfer centre. She's looking forward to meeting your mares next season for AI & embryo transfers! When not at work Helen can be found visiting friends and family in Yorkshire or enjoying the Northumbrian countryside with her golden retriever, Kevin.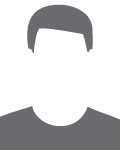 Euan Hammersley BSc BVMS MRCVS
Veterinary Surgeon
Euan grew up in Ayrshire on the west coast of Scotland, riding and competing from a young age. He graduated from the University of Glasgow in 2017 and started working for Alnorthumbria doing solely equine work. Euan has now returned to Alnorthumbria after working for 18 months in the northwest of England. He is an FEI treating veterinary surgeon and is partway through completing his certificate in advanced veterinary practice with a focus on lameness diagnostics and therapeutics. Outside of work, Euan enjoys eventing and skiing in the winter.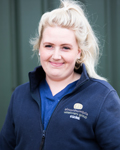 Meagan Harmison REVN
Head Veterinary Nurse
Joined the team in August 2015 as an animal care assistant and was a groom in a hunt/event yard for six years after studying an HND in Equine Performance. Meagan qualified from Myerscough Colleg as an equine veterinary nurse in 2018. Her special areas of interest in practice are emergency and intensive care. In her spare time she goes hunting with the Percy Hunt with her horse, Ferris. She also has two bouncy Jack Russell Terriers that like to keep her on her toes, Junior and Nelly.
Libby Gallon
Training Equine Veterinary Nurse
Libby joined the team in December 2018, following completion of her level 2 and 3 apprenticeship in equine at a local competition yard. She plans to start her nurse training in 2019. In her spare time she enjoys competing and hunting her horse and walking her dog in the countryside.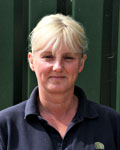 Dawn Claxton
Animal Care Assistant
Dawn joined the practice in 2014 after being a groom all her life working in hunting, eventing and point to point yards. Dawn especially loved her time working and hunting with the Percy Hunt. In her spare time Dawn enjoys walking her Labradors Nala and Phoebe going to the gym and a visit or two to the pub with her friends.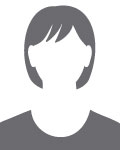 Robyn Lillico
Animal Care Assistant
Robyn grew up in Ponteland and has ridden for as long as she can remember. She's been a groom and rider for the past 10 years and has a BSc in Equine Performance and Coaching. The majority of her spare time is spent with her New Forest Pony, Bobby, who is enjoys hacking and turning his hoof to lots of different disciplines. She was also just started gundog training with her working cocker spaniel Bear.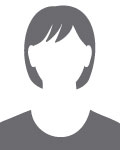 Kelly Patterson
Animal Care Assistant
Kelly joined Alnorthumbria equine vets in April 2021 having previously been yard manager at an International Event and Horse Sales yard. After initially working for Northumbria Police for 13 years she left to return to her passion which is working with horses. In her spare time she likes to ride her horse and walk her two Terriers Jack and Jasmine.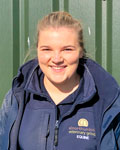 Evie Thompson
Animal Care Assistant
Evie has been around and riding horses since the age of six, having worked on dressage yards such as Eilbergs and Hawtins Stud. She's recently completed an FdSc Equine Performance and a BSc Equine Management degrees at Hartpury University (2016-2019) taking a particular interest in biomechanics, and played on a university polocrosse team whilst there. In her spare time she enjoys travelling, socialising and swimming.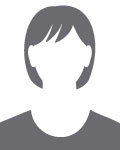 Niki Wilson
Animal Care Assistant
Niki started at Alnorthumbria Equine Vets in July 2021. Before this, she worked as a groom at Northumbria Mounted Police for several years. In her spare time she likes to spend time with her two horses, Little Jisr and Dermott, going for walks in the countryside with her pooch - Bumble, and socialising with her friends.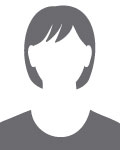 Ellie Jackson
Groom
Ellie joined us in 2021 and takes care of the yard and making sure our clinic and the inpatients are looking immaculate. If you find your horse being discharged with an intricate mane or tail plait – Ellie's been busy on them. When she's not here, she's very busy looking after her own animals. She shows three of her six dogs, and also owns eight hairless guinea pigs, hamsters, birds, cats and fish.