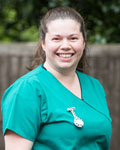 Kim Fairbairn RVN
Alnwick Branch
Kim joined Alnorthumbria in May 2017. She qualified in 2006 through a mixed practice in Lincolnshire via the College of Animal Welfare. Kim enjoys the all the different aspects of veterinary nursing. She is married with two children and has a Labrador, Max lovingly known as 'Mad Max' and two cats.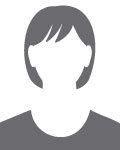 Karen Fish Cert RVN BVNA Dent Cert BVNA P.M. D32/33 MBVNA
Alnwick Branch
Karen started firstly with Northumbria then Alnorthumbria since 2007. She qualified in 1991 via Kirkley Hall College and has been an assessor/clinical coach training veterinary nurses since 2002. Karen holds a certificate in dentistry and pharmacy management as well as being a pet health counsellor. She enjoys all aspects of theatre work in practice. She is married with two children and has three Staffordshire Bull terriers and a small French Bull dog. In her spare time she coaches with the Alnwick Dolphins swimming team.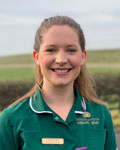 Carolyn Potts RVN
Carolyn graduated from Edinburgh Napier University with a Bsc(Hons) degree in Veterinary Nursing in June 2013, she then joined our team in December 2015. She is interested in all areas of practice life, especially nursing care and emergency and critical care. Outside of work Carolyn enjoys keeping fit, having run the Great North Run three times and also enjoys travelling, having recently spent a holiday exploring Vietnam and Cambodia. Carolyn lives at home with her husband Alex and their cat Keith.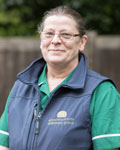 Claire Hoskins RVN
Alnwick Branch
Claire joined our nursing team a long time ago, after qualifying from Berkshire agricultural college as a Registered Animal Nursing Auxillary (RANA). She enjoys working with animals and being a part of the Alnwick branch nursing team. She is thought of as 'the cat whisperer' and also has two at home named Minne and Quinn.
Jilly Robson RVN
Alnwick Branch
Jilly began working for Alnorthumbria Veterinary Group as an animal care assistant in 2007. She trained at Newcastle College and qualified as a veterinary nurse in 2012. With her farming background, Jilly found her passion for animals at an early age. Jilly has a cuddley Labrador, Teal and a pony for children called Flossy.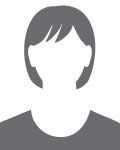 Megan Reid RVN
Alnwick Branch
Megan joined the Alnorthumbria Veterinary Group nursing team in 2015 as an animal care assistant, after coming on day release from school for a year to see practice. After a year of working at our Alnwick branch, she began training as a veterinary nurse at Kirkley Hall College. She has now completed her training and is a fully qualified Veterinary nurse. Megan has always had a passion for animals, especially birds, and is famous for her brownie baking skills!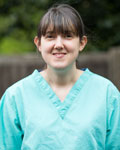 Emma Smith RVN
Alnwick Branch
Emma joined Alnorthumbria in 2006 she qualified in 2009 through Newcastle college. She enjoys all aspects of veterinary nursing and is particularly good at research for the more unusual drugs we may use. Emma regularly dog sits for other members of staff so we don't let her have a dog of her own.
Sarah Turnbull RVN
Alnwick Branch
Sarah started working for Alnorthumbria in 1985 when it was known as Clark, Malone & Young. She did her veterinary nursing training at Kirkley Hall Agricultural College and qualified in 1988. Sarah holds certificates in Small Animal Nutrition and Small Animal Behaviour. Sarah is married with two children and the family has two Labradors Barley and Scout - mother and daughter.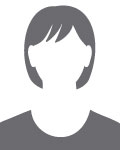 Emma Dugdale
Student Veterinary Nurse Alnwick Branch
Emma has been with Alnorthumbria since May 2016 and has just started her veterinary nurse training through Kirkley Hall College. Emma has worked with horses for many years and decided to make the change to work with companion animals when the opportunity became available with Alnorthumbria.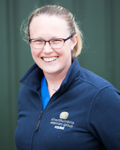 Gail Cockburn RVN Cert ECC
Registered Veterinary Nurse
Gail qualified in August 2008 and moved to an out of hours clinic in July 2009, spending five years working solely in emergency and critical care, gaining her VN Cert ECC in 2013. She then spent almost two years in a referral practice in their out of hours/ ICU unit before moving to Alnorthumbria in October 2016. Gail also works as a locum phlebotomist for the Pet Blood Bank. This and ECC is where her passion for nursing lies. Gail has two dogs; Maximus, a Jack Russel Terrier and Bonnie a Springer. She also is the proud owner of an old, grumpy thoroughbred cross Roland who likes to act like a three year old every now and then when he's ridden.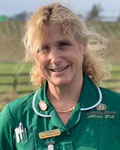 Liz Morris RVN
Head Veterinary Nurse - Morpeth Branch
Liz started working for Alnorthumbria initially as a receptionist at the smaller of the two practices, Hampden and Simonside Vets. Liz then trained as a nurse and moved to the larger branch of the practice at Alnwick during the daytime whilst still working the evening shift at the Rothbury practice. Liz worked her way up over a number of years to head nurse status endeavouring to improve daily practice and provide the vets with an efficient and competent workforce. In 2004 she gave up nursing to spend more time with her family and fit out a 58' narrowboat ready for sailing off into the sunset. In 2012 Liz rejoined her old practice, now grown in size and known as Alnorthumbria vets. Happily married for nearly 40 years, Liz has four children, 12 grandchildren and two Collie dogs to occupy her spare time. Holidays are still spent on the narrowboat but the crew has got bigger!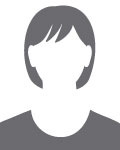 Rebecca Brown RVN
Morpeth Branch
Becky started working for Alnorthumbria in July 2013 as an animal care assistant. After a year of working for us she then trained to be a veterinary nurse and has been a registered veterinary nurse since January 2017. Becky adopted a dog from Alnorthumbria that was handed in with a broken leg as a puppy. She had always seen herself with lots of recuse animals and this dog is only the start. In her spare time she enjoys walking her dog and riding her horse.
Laura Dentice RVN
Morpeth Branch
Laura has worked in the veterinary sector for many years and qualified as a veterinary nurse in 2008, joining Alnorthumbria as a part-time nurse in 2015. Her special interests are geriatric nurse clinic, intensive nursing care, wildlife, and indoor cat care. She has lived in Northumberland all her life and enjoys walks in the countryside, beaches and also visiting a pub or two with her family and friends. She has interests in gardening and helps run a family wedding venue too which keeps her busy.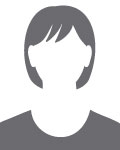 Beth Welsh RVN
Following completing her qualification in Animal Management in 2014 Beth started working at Alnorthumbria as a trainee veterinary nurse, qualifying in 2017. Her favourite area in her job is learning about anatomy and physiology. She would like to build up her confidence and continue developing her knowledge and long term would like to go in to teaching elements of veterinary nursing. At home Beth has a tortoiseshell cat called Lexi, who definitely is boss around the house! Beth's other interests apart from her love of animals include going for walks and taking part in quizzes.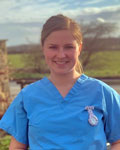 Bethany Seward
Student Veterinary Nurse - Morpeth Branch
Bethany joined Alnorthumbria in September 2019 after leaving her role as a soldier in the British Army. Her highlight of her career was being part of the Queens guard at Buckingham palace. She has now started her training to be a Veterinary Nurse at Northumberland college at Kirkley hall. Bethany has always had a passion for all animals & also has a background with horses, her favourite hobby is canicross with her two Dalmatians & hinching.
Rebecca Wright
Animal Care Assistant
Rebecca joined Alnorthumbria in 2007 working as an Animal Care Assistant within the equine department, after seeing practice while studying Animal Care at Borders College. Rebecca now works with small animals at the Wooler and Alnwick branch but can often be found helping out in the equine department. Rebecca enjoys riding her horse and walking her two dogs, hunting, and playing netball for her two local teams.