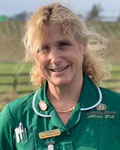 Liz Morris RVN
Head Veterinary Nurse - Morpeth Branch
Liz started working for Alnorthumbria initially as a receptionist at the smaller of the two practices, Hampden and Simonside Vets. Liz then trained as a nurse and moved to the larger branch of the practice at Alnwick during the daytime whilst still working the evening shift at the Rothbury practice.

Liz worked her way up over a number of years to head nurse status endeavouring to improve daily practice and provide the vets with an efficient and competent workforce. In 2004 she gave up nursing to spend more time with her family and fit out a 58' narrowboat ready for sailing off into the sunset. In 2012 Liz re-joined her old practice, now grown in size and known as Alnorthumbria vets.

Happily married for nearly 40 years, Liz has four children, 12 grandchildren and two Collie dogs to occupy her spare time. Holidays are still spent on the narrowboat but the crew is now bigger!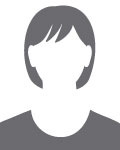 Rebecca Brown RVN
Registered Veterinary Nurse
Becky started working for Alnorthumbria in July 2013 as an animal care assistant at our Morpeth Branch. After a year of working for us she then trained to be a veterinary nurse and has been a registered veterinary nurse since January 2017.

Outside of work she enjoys walking her dogs and being in her garden.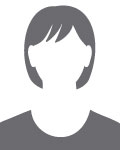 Emma Dugdale RVN
Registered Veterinary Nurse
Emma has been with Alnorthumbria since June 2016 and qualified in January 2020 through Kirkley Hall College.

Emma lives with her partner, Max, young son Harry and 2 dogs, Ocean and Paddy, as well as 2 horses, Porter and Ginnie. Outside of work she enjoys the beach, horse riding and campervan trips.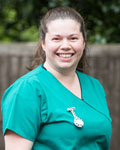 Kim Fairbairn ADV Dip (Small Animal) Dip HE CVN RVN
Registered Veterinary Nurse
Kim joined Alnorthumbria in May 2017. She qualified in 2006 through a mixed practice in Lincolnshire via the College of Animal Welfare. Kim has completed her advanced diploma in small animal nursing, she has a special interest in orthopaedic nursing and schedule 3 procedures such as dental scaling and radiography. You will often see her in clinic where she holds advanced clinics such as diabetes management and chronic kidney disease support. She is also the region's operational support manager which involves visiting other local CVS practices, ensuring smooth running of them all.

Kim is married with 2 children and has 2 dogs, Max and Odin, and a very 'naughty tortie' called Stella.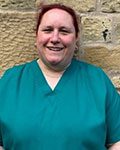 Karen Fish RVN CertVN (Dent) CertVN (PM) D32/33 MBVNA
Registered Veterinary Nurse
Karen started firstly with Northumbria then Alnorthumbria since 2007. She qualified in 1991 via Kirkley Hall College and has been an assessor/clinical coach training veterinary nurses since 2002. Karen holds a certificate in dentistry and pharmacy management as well as being a pet health counsellor. She enjoys all aspects of theatre work in practice.

She is married with two children and has three Staffordshire Bull terriers and a small French Bull dog. In her spare time she coaches with the Alnwick Dolphins swimming team.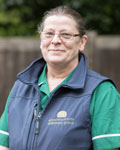 Claire Hoskins RVN
Registered Veterinary Nurse
Claire joined our nursing team a long time ago, after qualifying from Berkshire agricultural college as a Registered Animal Nursing Auxillary (RANA). She enjoys working with animals and being a part of the Alnwick branch nursing team.

She is thought of as 'the cat whisperer' and also has two at home named Minne and Quinn.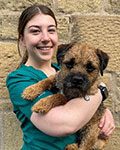 Katie Laughlin RVN
Registered Veterinary Nurse
Katie joined Alnorthumbria as a Student Veterinary Nurse in January 2021 and went on to become qualified as a Registered Veterinary Nurse in 2022. She enjoys all aspects of Veterinary Nursing especially inpatient care and nurse consults.

Outside of work she enjoys spending time with her horses and many dogs alongside working at a local farm and clay pigeon shooting.
Kayleigh Mackenzie RVN
Registered Veterinary Nurse
Kayleigh came to Alnorthumbria in 2006 for work experience at our Rothbury branch at the age of 16. She then started her training to become a nurse at Alnwick in 2009 and qualified in 2012.

After a brief career break, she settled at Ponteland in October 2013 and has been there ever since.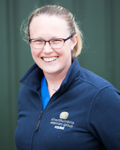 Gail McLean RVN, VN Cert ECC, NCert (Anaesth)
Registered Veterinary Nurse
Gail qualified in August 2008 and moved to an out of hours clinic in July 2009, spending five years working solely in emergency and critical care, gaining her VN Cert ECC in 2013. She then spent almost two years in a referral practice in their out of hours/ ICU unit before moving to Alnorthumbria in October 2016. She gained her Nursing certificate in anaesthesia in November 2021.

Gail has two dogs; Rafiki the retired greyhound and Bonnie a rescue Springer spaniel.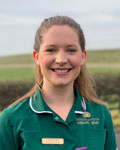 Carolyn Potts RVN
Registered Veterinary Nurse
Carolyn graduated from Edinburgh Napier University with a BSc (Hons) degree in Veterinary Nursing in June 2013, she then joined our team in December 2015. She is interested in all areas of practice life, especially nursing care and emergency and critical care.

Outside of work Carolyn enjoys keeping fit, having run the Great North Run three times and also enjoys travelling, having recently spent a holiday exploring Vietnam and Cambodia. Carolyn lives at home with her husband Alex and their cat Keith.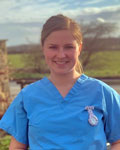 Bethany Seward RVN
Registered Veterinary Nurse
Bethany joined Alnorthumbria in September 2019 after leaving her role as a soldier in the British Army. Her highlight of her career was being part of the Queens guard at Buckingham palace. She recently qualified as a Registered Veterinary Nurse via Northumberland College at Kirkley hall.

Bethany has always had a passion for all animals & also has a background with horses. Her favourite hobby is canicross with her two Dalmatians & hinching.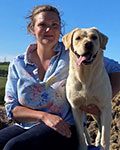 Jess Shell BSc (Hons) RVN
Registered Veterinary Nurse
Jess studied at Harper Adams University and is one of our nurses, mainly based at our Wooler branch. She is a farmer's wife and has a working Labrador called Wilma.

She plays squash and loves all country pursuits and the great outdoors. Jess enjoys baking and cooking and is usually responsible for the food provided at any of our farm client meetings!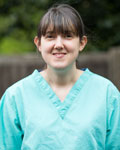 Emma Smith RVN
Registered Veterinary Nurse
Emma joined Alnorthumbria in 2006 and she qualified in 2009 through Newcastle College. Emma is responsible for the ordering and stock control of the Alnwick branch and enjoys all other aspects of veterinary nursing especially dental scaling and polishing and suturing wounds.

Emma regularly dog sits for other members of staff so we don't let her have a dog of her own.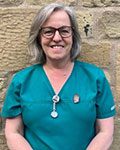 Sarah Turnbull RVN
Registered Veterinary Nurse
Sarah started working for Alnorthumbria in 1985 when it was known as Clark, Malone & Young. She did her veterinary nursing training at Kirkley Hall Agricultural College and qualified in 1988. Sarah holds certificates in Small Animal Nutrition and Small Animal Behaviour.

Sarah is married with two children and the family has a beautiful Labrador called Scout.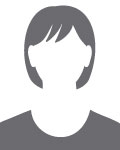 Beth Welsh RVN
Registered Veterinary Nurse
Following completing her qualification in Animal Management in 2014 Beth started working at Alnorthumbria as a trainee veterinary nurse, qualifying in 2017. Her favourite area in her job is learning about anatomy and physiology. She would like to build up her confidence and continue developing her knowledge and long term would like to go in to teaching elements of veterinary nursing.

At home Beth has a tortoiseshell cat called Lexi, who definitely is boss around the house! Beth's other interests apart from her love of animals include going for walks and taking part in quizzes.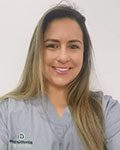 Mariana Landi
Student Veterinary Nurse
Mari joined Alnorthumbria in September 2019 after moving from Brazil. She worked a full year at Equine and in September 2020 joined the small animal team. She has now started her training to be a Veterinary Nurse at Northumberland College at Kirkley hall. Mari has always worked with horses but discovered a new passion in small animals.

In her spare time she likes to enjoy the day with her greyhound Angel and her two pet lambs Cookie and Muffin.
Christi Scott
Student Veterinary Nurse
Christi is a mum of three who has now decided to focus on her career, joining Alnorthumbria in May 2022 as a student veterinary nurse.

This busy lady also has a wide range of pets including horses, dogs, cats and a tortoise. She regularly takes in strays and unwanted animals and would love a small holding to take care of more in the future.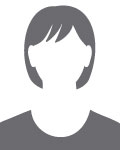 Amy Wilson
Student Veterinary Nurse
Amy started working for Alnorthumbria in November 2019. She is nearing the end of her veterinary nurse training and is looking forward to becoming a qualified vet nurse and all the new and different opportunities it will bring.

She has always had a background in working with animals due to her mum owning a boarding kennels, having ridden horses for 18 years, as well as having grown up in a farming community.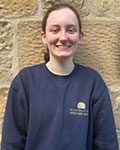 Ebony Hall
Animal Care Assistant
Ebony joined Alnorthumbria in March 2022 as a Patient Care Assistant. She enjoys all aspects of her new role and has learnt a lot of new things so far.

Outside of work she enjoys jigsaws, going to the beach and meeting friends. She lives with her parents and 2 cats – Boo and Bluebell.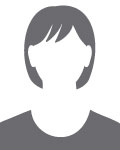 Molly-Mae Howes
Animal Care Assistant
Molly-Mae graduated from Newcastle University in 2021 with a Biology degree but always saw herself working with animals. She is very excited to begin her qualification in nursing next year!

She has a crazy Labrador called Dave and two just as crazy cats called Fisher and Eric.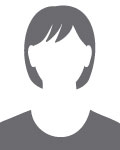 Abbey Martin
Animal Care Assistant
Abbey joined Alnorthumbria as an Animal Care Assistant in 2021 after completing a qualification in Animal Nursing. After working with us for a year she is going on to train as a Veterinary Nurse at Askham-Bryan College.

Abbey enjoys all aspects of the work, in particular inpatient care.